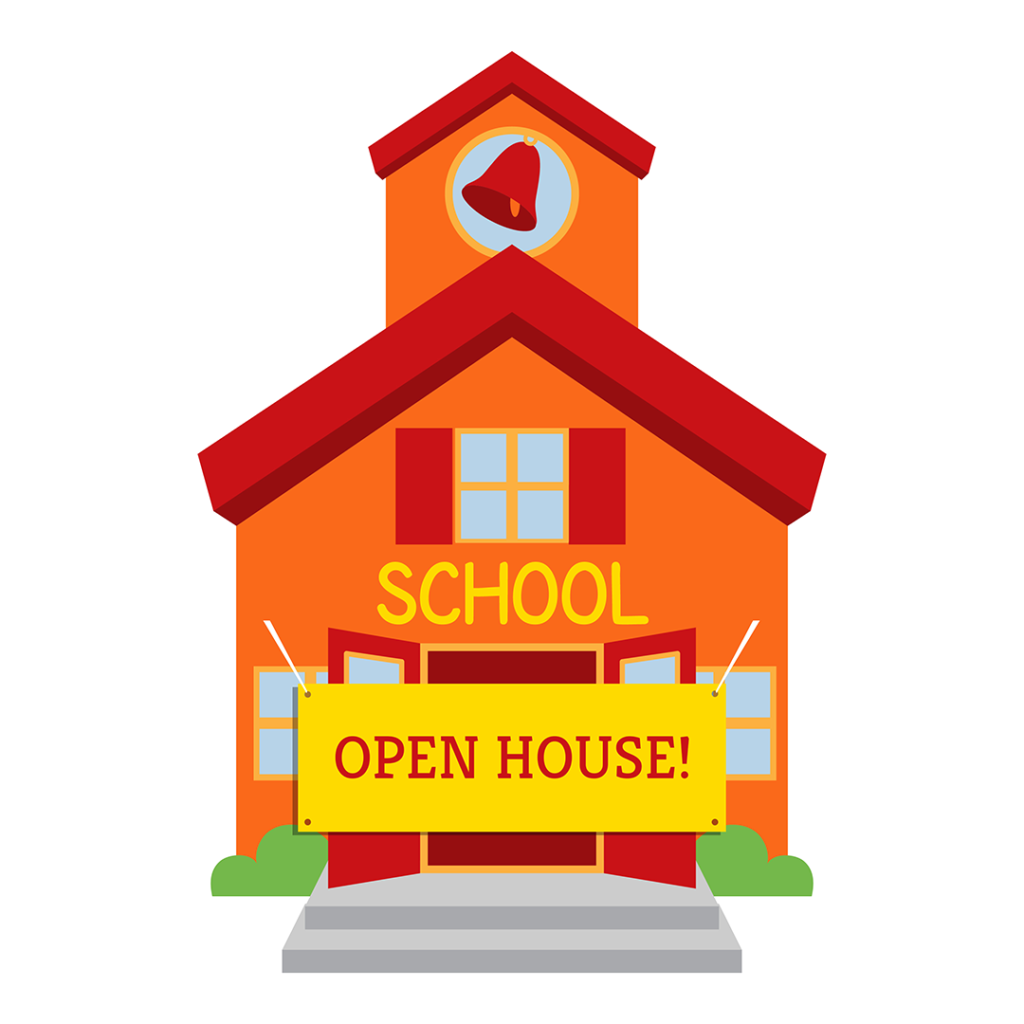 Make Your School Open House A Hit
What do you think of when you are invited to an open house independent of school, such as for a party or a business? Food? Speaker? Flexibility in schedule? Entertainment? Decorations? Socializing? Displays? Sales? A school open house is to showcase itself just as a business would. The goal of a school open house is to inspire families to take part in their child's education and allow an opportunity for students to introduce their teachers to their families and show projects they are proud of working on throughout the school year. Studies show that students who have more parent involvement are more likely to have higher grades and test scores, attend school regularly, have better social skills, show improved behavior, and adapt well to school. Open houses offer a forum to make a difference in each child's education.

To help make a school open house a success, take advice from businesses. Give your "customers" a reason to go. Yes, you would think that parents wanting to see how their child spends their day and see their work should be enough, but some families still need motivation. Below are some tips.

Provide food – Call a food truck and see if they will come to your event. No volunteers are needed, no need to sell food tickets, and most will donate a percentage back to the school. Donated food and baked goods work well too. You can even have it donated and money applied towards 5th/6th grade science camp or another need.

Decorate – Make the school look inviting by having signage around the drop off and pick up areas. You can even add balloons and other fun decorations.

Entertainment – You can offer raffles, contests, or product/service giveaways. You can even have an emcee if someone from the community has a system and would like to donate their time for a couple hours. For raffles, contests or giveaways, some low cost or free options include offering a parking pass, lunch with a teacher, spiritwear, early recess, etc. If the event has hype at school, the kids will be excited to share with their parents.

Sales – The most important component of a business open house is sales. This is true for a school as well. Not sales in the sense of a purchase, but selling your families on the importance of their involvement in the school with their teachers and through the parent teacher organization. Provide information on how families can get more involved. Tables can be set to encourage signups. Display a calendar of upcoming events that require parent involvement whether for in the classroom, special programs or after school events. Incentives can be offered such as giving extra raffle tickets for signups or other items listed under the entertainment category.

For event ideas, concession and game rentals, contact Fun Services. Fun Services also offers in-school gift shops and carnivals and various other fundraising events. Call 800-300-6380.